Dave Waks: Broadband Architect and Technology Strategist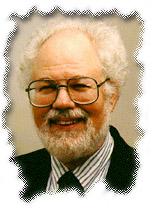 DAVE WAKS is a broadband industry pioneer, who has been working on the technology, economics and driving applications for residential broadband since the early 1980s when he was a founder of Prodigy Services Company. After his initial efforts in which he created the network architecture for the first residential online service, Dave ran the earliest residential cable modem trials in the U.S. Since 1995 he has been working with his business partner and wife, Sandy Teger, to bring his technology savvy together with his passion for the products and services that leverage that technology to help his consulting clients bring innovative offerings to consumers.
Dave is a long-time condo Board member, and acts as Chief Technology Officer for a large condo complex. He has led all the Association's technology efforts, including Internet and Wi-Fi services, bulk video, and website development.
Dave obtained his BS degree in mathematics from Cornell University and completed studies for his MS at NYU's Courant Institute.